Due to current conditions with the COVID-19 outbreak, UBC has cancelled all on-campus and off-campus in-person events until June 30, 2020. This applies to all UBC campuses and sites, includes indoor and outdoor events, and includes those organized by students, faculty and staff. For updates, FAQs and resources, visit
ubc.ca
.
Engaging with our community is at the core of everything we do. We have curated a year-long lineup of events to inspire ideas and catalyze conversation as we celebrate the 15th anniversary of this campus.
Introducing the Festival of Ideas
From captivating speakers to ground-breaking research to moving performances, with over 30 events running until the end of December 2020 we are sure you will find something that will inspire you.
Welcome,
2020 marks the 15th anniversary of UBC Okanagan. In these 15 years, talented and passionate people have come together to create a university campus whose impact is felt in the region and beyond. Our partnerships with the Syilx Okanagan Nation and the communities we serve are central to this trajectory.
Our hope is that the Festival of Ideas will bring the university and the community closer together in celebration, opening up opportunities for dialogue and collaboration.
We look forward to seeing you at the Festival events,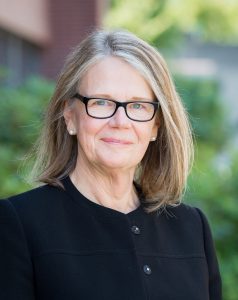 Deborah Buszard,
Deputy Vice-Chancellor and Principal
Ananya Mukherjee Reed,
Provost and Vice-President Academic
April Events
Moved to an online platform – Bachelor of Fine Arts Graduation Show
Date & Time: Opening reception April 23, 7–10 p.m. Exhibition runs April 18–27;
Cost: Free
Each year students in the fourth year of the Bachelor of Fine Arts program host an exhibition showcasing their artwork that was created over the course of the year. The students transform the Creative and Critical Studies building and classrooms into an exhibition space to present a range of the works created by these emerging artists.
The graduation show includes a wide variety of artists' works including sculpture, photography, drawing, painting, digital media and printmaking.
May Events
Cancelled – Expo of Awesome
Date: May 6
Place: UBC Okanagan
The Expo of Awesome is open to all Central Okanagan Public School teachers and their students in Kindergarten through to Grade 12.
Students coming to the Expo of Awesome will present their learning to an authentic audience, as well as experience the learning of others. Students will present their learning in a 30-45 minute exhibition style format. When they are not presenting, students will be scheduled into a variety of awesome engaging learning sessions.
Sign up for Updates
Want to be the first to hear about our Festival of Ideas summer lineup and more great events and UBC Okanagan?
Join our UBC Okanagan Events email list.
Future Events
Summer
June
Summer Indigenous Art Intensive Keynote
FACT-B French-Ameri-Can Climate Talks – Biodiversity
July
Keynote Talks – Public Humanities Conference
STEM Camps
Master of Management In-residence Keynote
August
Fall/Winter
September
Homecoming
Distinguished Speaker Series
Year of the Nurse and Midwife Presentation with Suzanne Gordon
October
Engineering Open House
Future of Health Forum
Killam Lecture Series
November
Mini-Med Lecture Series
Engineering Class 171 Design Showcase
Community Water Forum
December
PAST EVENTS
Igniting Greater Civic Engagement in Our Community, Our Province
A solutions-focused panel discussion with the Lieutenant Governor of British Columbia, the Honourable Janet Austin, OBC.
Date: March 5
Time: 6 p.m. doors open | 6:30 p.m. discussion begins | Public reception with refreshments to follow
Place: The Laurel Packinghouse, 1304 Ellis Street, Kelowna
Cost: Free, but registration is required as seating is limited
As the inaugural event of the Okanagan campus' Festival of Ideas, this panel will begin a year-long lineup of events that will inspire ideas and catalyze conversation as we celebrate the 15th anniversary of this campus.
What can individuals, institutions and organizations do to advance reconciliation, democracy, and equity and inclusion?
History and Sociology Speaker Series
Historical connection of Punjabi explored through theatre, art and literary production
Date: March 10
Time: 6:45 p.m.
Place: Okanagan Regional Library, 1380 Ellis Street, Kelowna
Cost: Free, registration required
The histories of Canada and South Asia are deeply intertwined. They are connected through the history of the British Empire and anti-imperial resistance, global histories of migration and cultural exchange, and the continuous unfolding of South Asian Canadian pasts.
Anne Murphy, associate professor in Asian Studies at UBC Vancouver, will explore different aspects of these connections using theatre, visual art and literary production. She will focus on the Punjabi language as a Canadian and South Asian language, and how creative work like poetry and art express this dynamic relationship.
Three Minute Thesis (3MT) Final 2020
Date: March 10
Time: 5–8 p.m.
Place: Kelowna Innovation Centre, 460 Doyle Ave, Kelowna
Cost: Free, registration required – SOLD OUT
The clock is ticking — graduate students have just 180 seconds and one slide to tell you about their research. With $6,000 in prize money on the line, it's bound to be an exciting night. You're invited to see it all live!
Hosted by Doris Bregolisse of Global Okanagan, 3MT is a showcase of graduate student research at UBC Okanagan. Learn about innovative research, vote for your favourite presentation for the alumni UBC People's Choice Award, and mingle with presenters and fellow attendees at the reception to follow.
Everyone is welcome, but seating is limited.
Lessons from 20th Century Atrocities: How Can Historians Help?
The talk explores the lessons of past atrocities
Date: March 11
Time: 1:30 – 5:00 p.m.
Place: UBC Okanagan Campus – UNC 200
Cost: Free, registration required
People say history has a way of repeating itself.
Though meant harmlessly in most contexts, it's a frightening thought when considering the atrocities of the 20thcentury.
The Irving K. Barber of School of Arts and Sciences will host a panel discussion featuring three distinguished guest speakers to explore why a methodical approach to understanding the past will better equip us to improve the future.
This talk is part of the Reichwald Visiting Speaker Series.
Endurance Exercise and Your Heart: The Good, the Bad, and the Ugly
Date: March 11
Time: 5–7 p.m.
Place: Sandhill Winery, 1125 Richter St, Kelowna BC
Cost: Free, registration required – SOLD OUT
Join Dr. André la Gerche, cardiologist and senior research fellow at St. Vincent's Hospital and the University of Melbourne, Australia, to learn how endurance exercise impacts the human heart.
Embrace Aging Month
*The majority of events have been cancelled*
Date: March 1–31
Time: Various
Place: Locations across the Okanagan
Cost: Free
The seventh annual Embrace Aging Month is held to raise awareness of available community resources and to connect seniors and their families with these resources. During this month, the Institute for Healthy Living and Chronic Disease Prevention and its co-sponsors — Interior Savings Credit Union and Interior Health — partner with other organizations to host free events, workshops, information sessions, and activities targeted at seniors and their family caregivers in the Okanagan region.
Cancelled – Roger Watts Debate
Date: March 25
Time: 5:30–7:30pm
Place: Mary Irwin Theatre, 421 Cawston Avenue, Kelowna
Cost: Free, registration required
Top UBC Okanagan student debaters will argue their case before a panel of community judges who will decide the winners. Prizes of $1,000 for the first place finishers and $500 for the runners up will be awarded, and a reception will follow.
Cancelled – Okanagan Symphony Orchestra Open Rehearsal
with Guest Conductor Ivars Taurins 
Date: March 31
Time: 7:00–9:30pm
Place: UBC Okanagan UNC 200
Cost: Free
Renowned baroque specialist Ivars Taurins (of Tafelmusik fame) leads the OSO in rehearsal as it prepares for its eclectic program that celebrates the music of this historic era. You will hear music from Bach's own fascinating library of scores — his own works as well as those by his contemporaries that he would have performed.
No registration is required for this event – just show up!
All events Cancelled or Postponed – Spring! Festival of the Arts
Date: March 1–May 1
Time: Various
Place: Various locations at UBC Okanagan and throughout Kelowna
Cost: Mainly free
A festival within a festival, FCCS's Spring! Festival of the Arts brings a myriad of events to the UBCO campus and to the City of Kelowna. Many events are free and all are open to the public.
The Spring! Festival of the Arts covers the spectrum of artistic adventures by students, faculty and guest artists through performances, film screenings, spoken word events, guest lectures, and art exhibitions in drawing, painting, sculpture and photography.