Friends are waiting to see you at our very first UBC Okanagan Homecoming.
Fall in the Okanagan—is there a better time to be on UBC's campus in Kelowna? We're ready to welcome you back with the best that our beautiful region has to offer at harvest time.
Visit campus and see what's changed. Reconnect with old and new friends while you sample local beer and cider at a tailgate party. Meet an Olympian and taste the best of local chefs, wineries and breweries. There are so many reasons for joining us at Homecoming 2018—you don't have to choose just one!
REGISTRATION NOW OPEN
Complete just one registration form for Homecoming 2018, and choose your events. Fees apply for some events.
Events
A royal visit, a prime minister's town hall, a conversation with an astronaut—just a few of the events we've held recently on UBC's Okanagan campus.
Let us treat you like royalty at a selection of Homecoming events designed with you in mind. Taste the best of the Okanagan harvest, meet an Olympic champion and, most importantly, catch up with some old friends.
Signature Event
featuring Olympic Gold Medalist Jon Montgomery
Nourish: Mind, Body and Palate
Saturday, October 20 at 6 p.m.
Join Jon Montgomery, host of The Amazing Race Canada,  for an inspiring talk, followed by a harvest-themed reception. See Saturday's event listing for details.
Activities by Day
Friday, October 19
Kick-off for Students
1:30–3 p.m.
Location TBD
Calling all students! Help us kick off this inaugural UBC Okanagan Homecoming. Food, music and games to spice up your Friday!
Free admission.
---
University Way Streetfest
6–9 p.m.
University Way
The Okanagan is becoming as famous for craft breweries as it is for amazing wineries. There will be music and food, drinks and conversation. Fun and delicious for all ages.
Keep checking back for the lists of featured local breweries and cideries.
Free admission; limited number of half-price coupon books available for pre-purchase during registration—$15 (valued at $30) for use at food trucks, drink vendors.
Saturday, October 20
Campus Tours
1–4 p.m.
Leaving from University Centre
UBCO is your home-away-from home, so if you want to wander campus to reminisce and delight in the many changes, go for it! If you want a guided tour, our guides are standing by to help you enjoy the many great things about UBC Okanagan.
Rumour has it that we have at least one very special tour guide…Professor Santa J. Ono, UBC's President and Vice-Chancellor!
Free. See Schedule a Tour below for details.
---
The Great UBC Okanagan Scavenger Race
3–6 p.m.
Courtyard
With special guest Jon Montgomery, host of Amazing Race Canada
Think you know the Okanagan campus? Love some friendly competition? How about great prizes? Sign up a team of 4 and be inspired by Olympic champion Jon Montgomery before you set a course through a series of challenges and clues. Students and alumni are welcome. Teams that include both are encouraged!
Following the race, we'll celebrate with food, drink and prizes. Check back for prize updates and race rules.
Registration Fee: $20 +GST per team. Only the team captain needs to register.
---
Heat Men's Basketball Game
4–5 p.m.
Gymnasium 
Feel the Heat! Cheer on the newest crop of varsity basketball players and enjoy refreshments, games and prizes for the whole family.
Free admission.
---

Nourish: Mind, Body and Palate
6–9 p.m.
D. Ross Fitzpatrick Great Hall, The Commons
Make your Homecoming unforgettable by joining Canadian Olympic champion Jon Montgomery for his inspiring talk at 6 p.m., and then stay for a 7 p.m. harvest reception of lush samplings from local chefs, wineries, craft breweries and cideries.
Check back for updates on featured chefs, wineries and breweries.
Ticket Cost: $50 +GST per person
***************
Jon Montgomery delighted Canadians by winning Gold at the Vancouver 2010 Olympics. The now infamous video of Montgomery wearing his gold medal and drinking a pitcher of beer while walking through the streets of Whistler surrounded by screaming fans is sure to go down in Canadian lore. He appeared on the Oprah Winfrey show and auctioned off Justin Bieber's cell phone number to a delighted Juno-award audience.
Now, as host of The Amazing Race Canada, he is a charming ambassador for our country's most beautiful sights. Genuinely funny and always inspiring, Montgomery will share his Olympic journey and important lessons on teamwork, leadership, and dreaming big.
Rediscover UBCO
Reflect on the Past
UBC's Okanagan campus has seen tremendous growth and change since opening its doors to 3,500 students in 2005.
Take a look back at campus milestones: building booms, innovative research accomplishments and events that put campus on the world-stage while connecting UBCO to the local community.
Volunteer
Want to be part of the action at Homecoming 2018? Contact us and we'll get back to you once we've established our roster of volunteer opportunities. Email ok.alumni@ubc.ca
Plan Your Visit
Accommodations
Homecoming Hotels
We've partnered with the following hotels to give you a preferred rate:
Resources for Arriving
Parking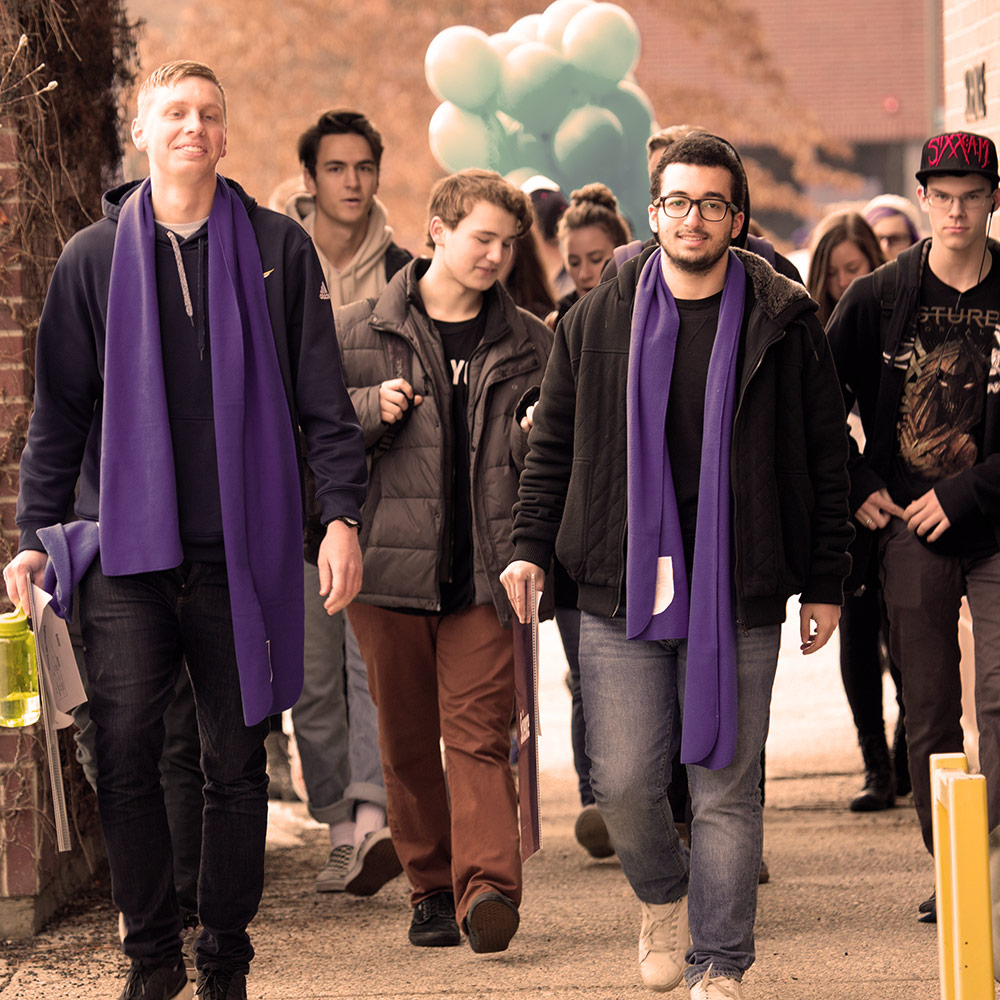 We'll be running a variety of tours Saturday afternoon.
Register for Homecoming to book space in the tour led by Professor Santa J. Ono, UBC's President and Vice-Chancellor.
Show Your Blue and Gold Pride!
Visit the Bookstore in the Administration Building (ADM 110C) and get suited up in UBC gear.
Check back for merchandise deals during Homecoming weekend.
Invite Classmates
Don't forget to tell your people about Homecoming—text, message, maybe even place a call!
Share on Social
Share this page on your accounts.
Stay Connected
Follow Us
Questions?
Contact our helpful Alumni team with all your Homecoming questions. Email us: ok.alumni@ubc.ca