Library
Access the resources of a global university—over 7.8 million items.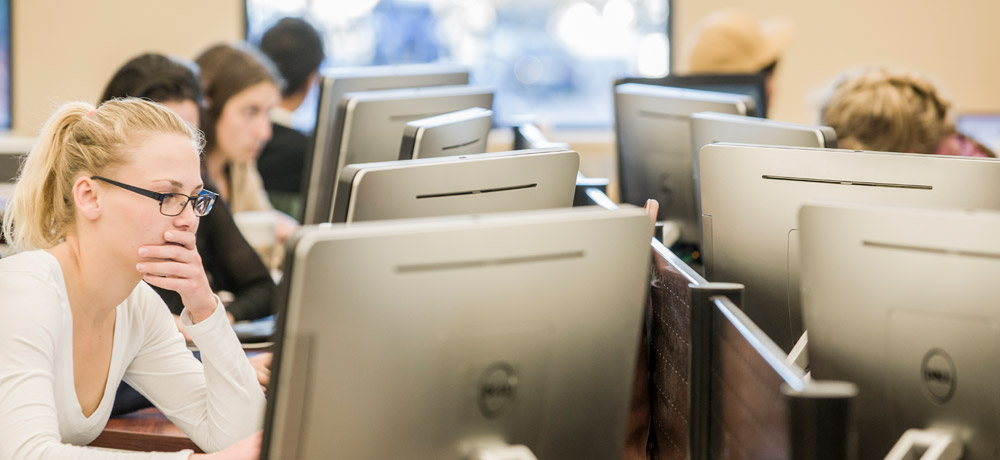 The library is the intellectual heart of a university's physical and digital infrastructure. At UBC Okanagan, our library helps transform undergrad students into promising researchers and contains the must-have scholastic assets for graduate students and faculty members.
UBC-Wide Collections
7.8 million items
2.3 million e-books
2,495 indexes and databases
313,000 e-journals
@UBCOLibrary
650 seats for quiet study
127 desktops, plus 38 laptops for loan
188 librarian-taught workshops, and 40
communication and writing bootcamps and workshops
On the horizon: The Commons
Construction is underway on The Commons (formerly called the Teaching and Learning Centre), a new $35-million multi-purpose learning facility connected to the existing campus library. The space includes a digital technology centre, a 400-seat classroom, and collaborative study areas. The Commons will more than double the study space currently available for students.
The Commons Construction Cam
Can't see our live streaming videos? Please
update and enable your Adobe Flash Player
for your browser.
See other live cameras on campus: Tim Cam | Nonis Sports Field