UBC's Okanagan campus is an intimate learning community embracing bold new ways of thinking. We attract exceptional students and faculty who aim to change the world.
Leadership
PROFESSOR SANTA J. ONO
President & Vice-Chancellor,
Office of the President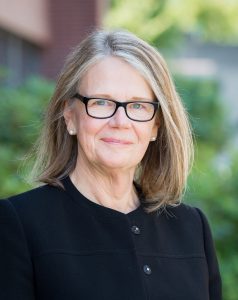 PROFESSOR DEBORAH BUSZARD
Deputy Vice-Chancellor & Principal,
Office of the DVC & Principal
"The combination of a globally recognized UBC education in a tight-knit and entrepreneurial community is one of the unique elements of UBC Okanagan that help make this an innovative hub for learning, research and discovery. We welcome students and faculty from around the world and empower them to make a difference."
— Deborah Buszard
HISTORY & MILESTONES
Our campus is just over 10 years young. It's a decade marked by expansion, courage and contributions to UBC's position among the top 40 universities in the world.
STRATEGIC PRIORITIES
UBC's Next Century
Making an outstanding university even better. Learn how UBC is creating our strategic plan and shaping its next century. Read more.
Aspire at UBCO
A model of innovation, interdisciplinary programming and impact. Explore the findings from UBC Okanagan's visioning process. Read more.
UBC Annual Report
Explore UBC's leadership in education, research innovation and community engagement. Read more.
COMMUNITY ENGAGEMENT
Attend a UBC event. Hire a student. Find a UBC speaker.
Work out at the Hangar. See how you can connect with UBC.
CAMPUS SERVICES
From academic advising and enrolment to human resources and parking, find an office on campus to assist you.
OUR PLACE
Watch a virtual tour, check the wayfinding map or learn how you can get to and from campus.