UBC Okanagan Debates is a signature event hosted by UBCO's Principal and Deputy-Vice Chancellor. This event is designed to model civil discourse in a polarized world by bringing together renowned experts to discuss disputed and timely topics.
PREVIOUS DEBATE:
May 3, 2023, 7–8:30 pm
UBC's Okanagan Campus | The Commons, Room COM 201
Artificial Intelligence promises to revolutionize and disrupt at breakneck speed.
For the optimist, it will cure disease, free us from the burden of simple tasks and automate the mundane—saving time and money. It will create millions of new and more fulfilling jobs, pushing humanity further into the reaches of what's possible.
For the skeptic, AI will crush our creativity and divide us further through biased data and algorithms. It will rob us of real, human connection and strip away our identity all in the pursuit of an insatiable obsession with technology.
The truth may lie somewhere in between or beyond what can even be imagined today.
When it comes to AI, should we pause or persist?
On May 3, join Nora Young, host of CBC's Spark, as she moderates the inaugural UBC Okanagan Debates. This is an in-person event and will not be live-streamed or recorded.
Host
Lesley Cormack is Principal and Deputy-Vice Chancellor at UBC Okanagan whose research focus is the mathematics and geography of 16th-century England. She's of the mind AI has a long way to go before matching Robert Recorde, who literally wrote the book on algebra (The Whetstone of Witte).
Moderator
Nora Young is the host of CBC's Spark, a show that explores how technology shapes our lives. She is also a tech enthusiast who loves gadgets, podcasts and cats, but hates when Chat GPT writes her bio.
our debaters
Kevin Leyton-Brown, Computer Science
For the optimists

Kevin Leyton-Brown is a Computer Science Professor who likes to play games with machines. He teaches them how to learn, cooperate and compete in complex environments such as auctions and markets.
Bryce Traister, Creative and Critical Studies
For the skeptics

Bryce Traister is Dean of the Faculty of Creative and Critical Studies with expertise in early American literature, culture, religion and science fiction. He is also a master debater who can challenge any professor to a verbal duel. He loves sci-fi and is proud to be a nerd.
Madeleine Ransom, Philosophy
For the optimists

Madeleine Ransom is a Philosophy Professor who likes to explore how we perceive the world. She investigates how our senses, cognition and technology shape our understanding of reality and art. She is philosophical about AI: it's going to change the world for the better.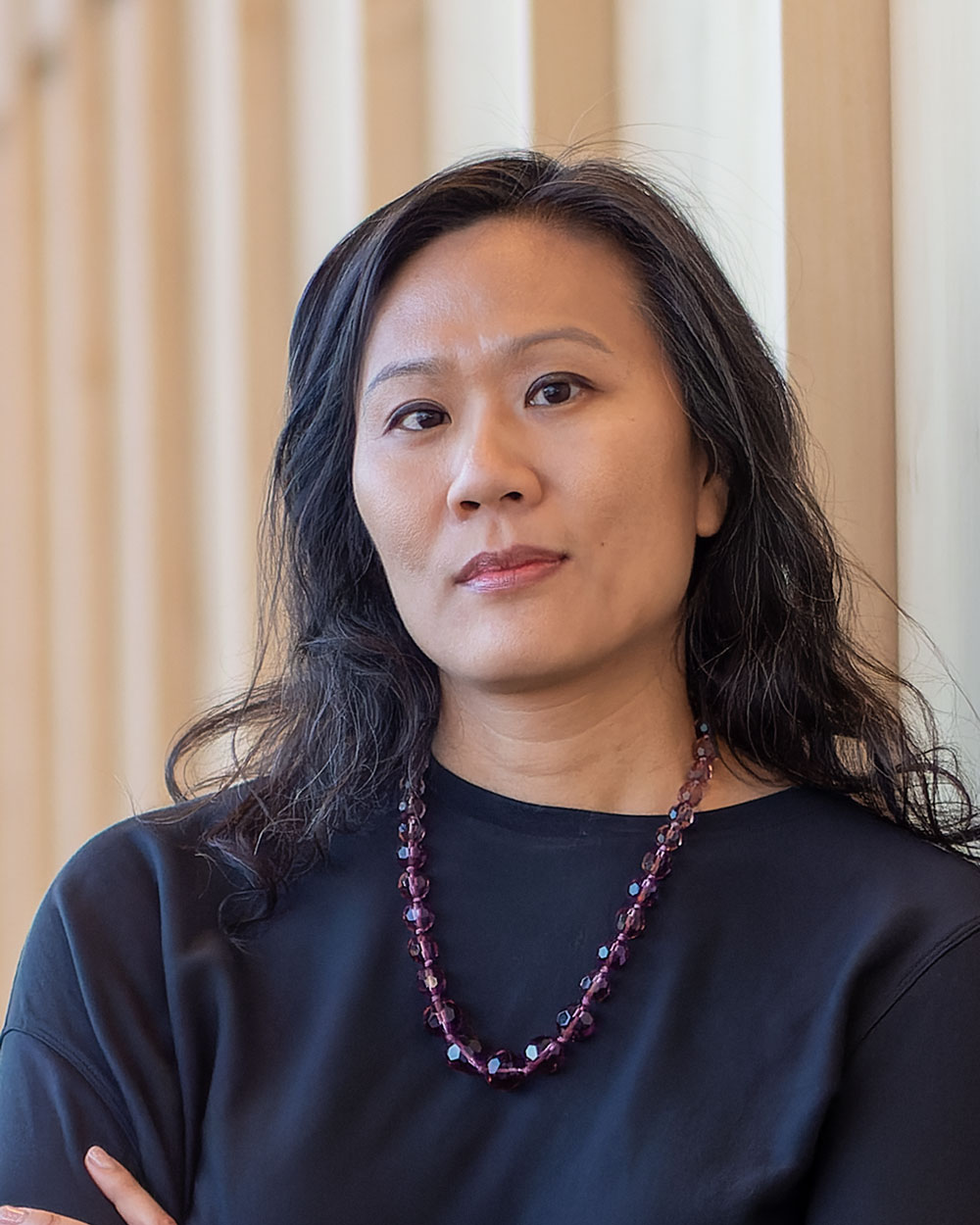 Wendy Wong, Political Science
For the skeptics

Wendy Wong is a Professor and Principal's Research Chair of Political Science. She has written a book about data and human rights that will be published in October 2023. Wendy thinks AI poses a threat to our social and political frameworks, and it's time to empower the stakeholders in the AI discussions.